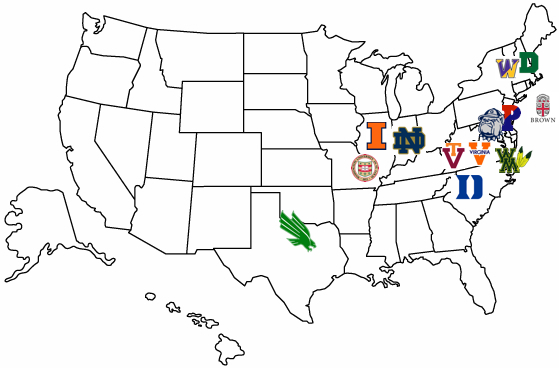 One of things that makes GLC a positive, supportive environment for students is our staff. We take pride in employing tutors with strong academic credentials and demonstrated passion for teaching. All of our tutors have graduated from top colleges and know their stuff, from simple addition and grammar all the way up to advanced calculus and college admissions essays. But kids keep coming back to GLC week after week because of their tutors' personalities.
We recently asked our staff to share a little about their teaching experiences and philosophies, hoping that their answers would highlight their passions, quirks, and senses of humor. We were not disappointed! Here are some of their answers:
What's your go-to technique for getting an unmotivated student excited about a tutoring session?
Kat Larson, University of Virginia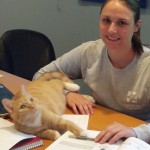 "You have to ease into it! Sometimes students are unmotivated because they feel that certain topics are impossible to understand. I like to motivate students by showing them that they're capable of succeeding. Before tackling more complex topics, I like to give unconfident students problems that are simplified. By beginning with an easier version of a problem, a student can understand the underlying concepts and then become motivated to solve the more difficult ones."
Danett Song, College of William and Mary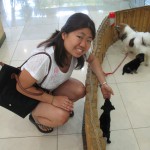 "I try to get them chatting about something … anything, really. Once I hit upon something that they really love, I bring it back in connection with what we are working on. Usually I work with math students, and math is such an applicable subject — anything and everything can be made into a math problem. Once students see how relevant math is, and how logical it can be, I can just see the lightbulb go off in their brains."
Kristy An, Georgetown University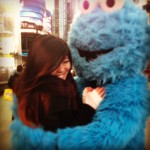 "Unmotivated students are always a challenge! I start off by trying to understand more about each student. How do you feel about the work you are doing? What kind of job would you like to have? Are you interested in a particular field? Understanding a student's motivations makes collaboration much easier. When I can link future goals to the material students are learning, they might start to realize that they need to get through these classes to reach their ultimate goals."
What's your favorite success story you've had with a student?
Ife Salako, Washington University in St. Louis


"Last year, I worked with a young lady during the month leading up to the SOLs. Failure would have meant summer school – a student's worst nightmare! Part of what made her story special was the amount of support she had. A few tutors worked with her, her father was very involved, her teachers were in constant communication, and our director was always in the loop. Guess who passed all of her SOLs? Her achievement was a success for every party involved."
Matt Mason, University of Virginia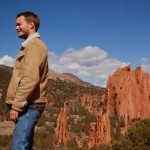 "Over the course of a year, weekly sessions add up to a lot of quality one-on-one time. I got along really well with one student last year; we would tell jokes, trade stories, and make up fantastical movie plots out of the paper prompts he would bring in – anything to keep it fun. At the end of the year, his mom said her son believed he would have failed his classes if he hadn't come to tutoring. That's what it's all about for me: building constructive, lasting relationships with kids.
Kristy An, Georgetown University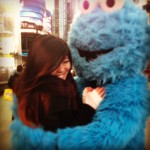 "Last week I helped one of my students with physics force diagrams. I knew she understood the general concepts, but she couldn't connect the ideas with the application. Making word problems into equations is common in physics, but it was tough for this student. When we did a few practice problems and got into the reasoning behind the process, it finally clicked. Her face lit up and she was so overcome with emotion that she promptly gave me a bear hug! It was AWESOME!"
What subject or topic are you most passionate about teaching, and why?
Margaret Polanin, Brown University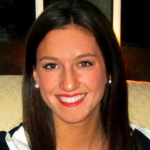 "I get most excited about coaching kids through the college essay writing process. I think college essays not only help schools find out about the passions and personalities of candidates, but also help students see themselves in a different light. Helping kids write well-crafted college essays can be a real journey of self-discovery, and facilitating that is always a fun, creative process."
Jackie Davis, University of Pennsylvania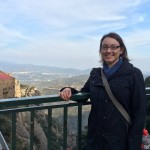 "I am most passionate about teaching English and foreign languages. Everyone needs to be able to communicate effectively throughout life. When teaching languages, I can present grammar problems as puzzles to be solved, and use speaking skills as gateways into other cultures. I love traveling and speak several languages myself, so sharing my passion is a huge perk of teaching those subjects."
Danett Song, College of William and Mary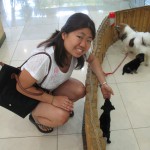 "Teaching math is my passion. For so long, math has been a subject that students either hate or love…but mostly hate. Many teachers don't have time to portray the beauty of the subject, so I understand why students aren't always enthusiastic about it. When I teach math, I try to inspire students to appreciate and accept it for all its quirks. I get so much satisfaction on a daily basis from teaching a subject I care about so much."
We'll be highlighting more responses from our tutoring team over the next few months, so be sure to check back in to learn more about this year's team of dynamic, passionate educators!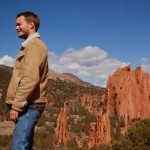 Matt Mason
Senior Associate Director
Georgetown Learning Centers