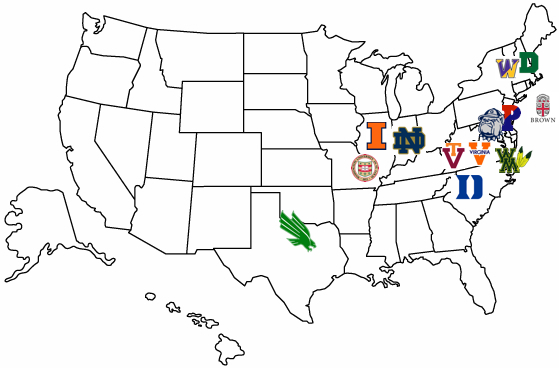 Your Partners in Academic Success
Effective tutors merge subject matter expertise with teaching skills and genuine passion for learning. That's why we hire graduates of top colleges—such as Penn, Duke, Notre Dame, and UVA—who have valuable experience teaching others. Tutoring isn't an after-school activity, part-time job, or hobby for our instructors. They are fully committed to helping kids in McLean, Great Falls, and Charlottesville thrive in school and achieve their academic goals.
Northern Virginia
Charlottesville
We are always happy to discuss which of our tutors might be the best fit for your son or daughter. Please complete the form below for more information about our private tutoring, or click the button to view online scheduling options.
Online Scheduling for Private Tutoring!