The Coalition for Access, Affordability, and Success. Try saying that five times fast. This new program, currently made up of 80 public and private universities and colleges, will offer a new way for high school students to approach the college application process. In this new application, students will assemble portfolios (or "lockers") designed to help schools gain a better understanding of their accomplishments across all four years of high school. This online tool will be free, and is expected to be ready for use for the classes of 2017, 2018 and 2019 beginning in the spring of 2016.
To help you better understand this new college application alternative, here is a brief video featuring several members of our tutoring team:
This group of higher education institutions hopes to redefine the college admissions process by doing away with the single narrative seen on the Common Application and instead partnering with students starting freshman year to help them craft more insightful portfolios that express their interests and academic goals. Colleges will also be able to advise students on what supplemental information to include in their applications.
While the logistics of this plan are still in the works, the Coalition for Access, Affordability, and Success has been open to feedback and seems committed to making the college application process more accessible, well-rounded, and collaborative.
Stay tuned for more information about this new development in the college admissions process!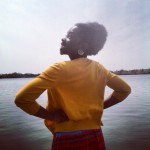 Ife Salako
Director of McLean
Georgetown Learning Centers