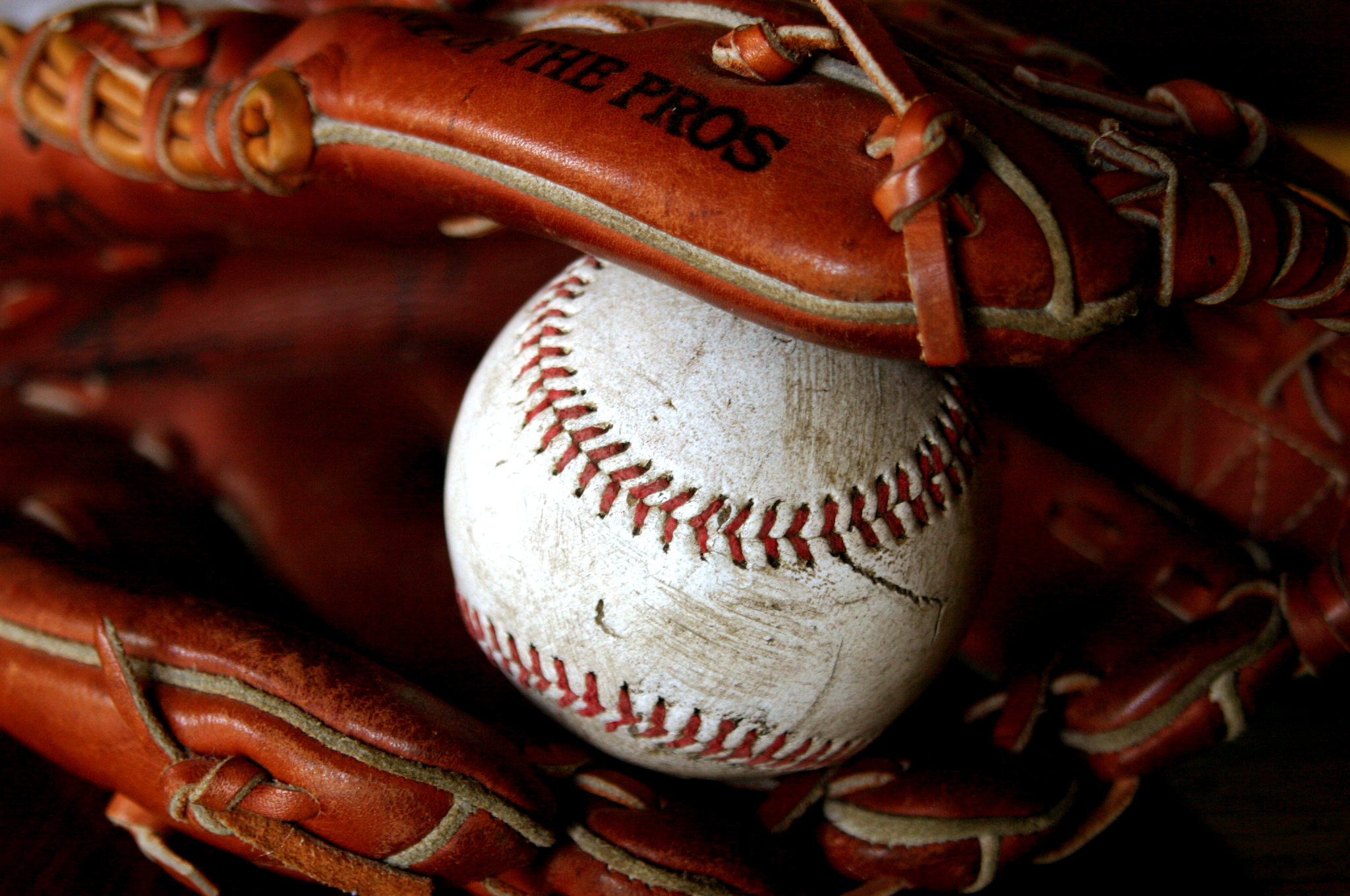 The biggest question that serious students often contemplate when deciding whether or not to play varsity sports in college is, "Will I have enough time?" As long as you are serious about both academics and athletics, you should be able to find the time to make it work. But time management becomes a vital skill to develop. As a student-athlete on the Varsity Baseball team and Biology major (pre-med) at Johns Hopkins University, I can share some of the ups and downs of balancing academics with sports.
A Day in the Life
Here's what my typical day looked like in college:
Morning: Wake up, make breakfast, and head to class
Afternoon: Eat lunch, then head to practice/workout/game
Early Evening: Go back to my room/dining hall to eat dinner
Evening: Study or do homework in the library, spend time with roommates, go to bed
While most days were very busy and carefully scheduled, I still had time for a complete college experience, including hanging out with friends and doing fun things outside of school and sports. However, it was a delicate balance. I personally enjoyed having baseball in my life during college because it motivated me to stay on top of my work, and kept me from developing bad habits like procrastinating and goofing off with friends too much. I simply didn't have the time, so when I did procrastinate, I would fall behind quickly.
My Father would constantly tell me "Get ahead and stay ahead". This applied not only when I was on the mound pitching, but also to my schoolwork. It truly is the best way to balance academics and sports in college. In the long-term, it also allowed for the most guilt free relaxation and personal time! When I managed my time well, I was able to stay ahead on my work and balance school and sports effectively.
Academics as a Student-Athlete
Depending on the level of athletics you participate in, the difference between the importance of school and sports (at least in your coach's eyes) will vary. At Johns Hopkins, I was fortunate to have a coach who understood the importance of school. This really helped take a lot of stress off when balancing these two (occasionally conflicting) commitments. If there was ever a time where I really needed to go to a certain class, review session, or professor's office hours that conflicted with a practice, I was essentially always allowed to miss the regular practice time and make it up later. On the academic side professors were also excellent; they understood the commitment I had made to my sport, and allowed me to make up lectures, and on occasion exams, as long as I gave them advance notice.
Debunking Academic Stereotypes
It's a common stereotype that athletes in college are less intelligent than non-athletes, and do not value academics as much. While there may be some athletes here and there who don't much care for academics, you can find similar students in any extracurricular group, and this certainly is not typical of student-athletes. In fact, according to a recent article published on Inside Higher Ed, the NCAA has discovered that student-athletes actually tend to have higher graduation rates than the general student body. This holds true for all subgroups of student-athletes compared to the same subgroups of the general student population. This makes sense, as many athletes must maintain certain GPAs, numbers of credits, and other factors depending on their schools, coaches, and NCAA guidelines. These are excellent additional motivating factors for any student-athlete.
The eligibility requirements for the NCAA differ from division to division, but at minimum they require each student-athlete to complete a certain amount of class credits in a certain amount of time. Some divisions also require that athletes maintain minimum GPAs to participate in their sports.
In addition to the NCAA's guidelines, colleges and universities often add stricter requirements of their own, usually with regards to GPA. On top of that, coaches for each sport are often able to place their own requirements. At Johns Hopkins, some coaches mandated that each student-athlete maintain a 3.0 GPA in order to participate in athletics.
All of this results in additional motivations for student-athletes to succeed not only on the field, but in the classroom as well. In order to achieve these eligibility requirements, teammates often band together to help each other out when struggling with academics. Everyone on the team makes sure that their teammates are staying on top of their classwork in order to contribute to the team's success on the field.
In addition, student-athletes often have additional resources within athletic departments in order to get any tutoring help they might need. Coaches will often reach out to their players, and even those on other teams, to see if someone can help out a fellow student-athlete in need. Many schools also set aside peer tutors, study groups, and other academic support resources specifically to help athletes with busy schedules.
A Built-In Network for College–And Beyond
Outside of the classroom, participating in sports in college also provides access to vast networks of alumni that can benefit student-athletes in a number of ways. Throughout my years at Hopkins, I often received emails, forwarded from my coach, from former baseball players who were looking for students to fill internship positions at their companies. Many of my teammates chose to take advantage of these excellent opportunities and secure summer internships throughout college. These networking opportunities can also help student-athletes land jobs after graduation. Alumni are often happy to give student-athletes from their alma maters chances at job positions, as they know what type of character these men and women develop during their time as student-athletes.
On a similar note, many companies today are shifting to more team-based layouts. This places extra value on employees who can work and cooperate effectively in team settings. Therefore, many employers see participation in college athletics as an excellent asset on a résumé.
Being Comfortable with Commitment
Sports in high school–especially if you participate on travel teams–do require a high level of commitment, but varsity athletics in college take this to a whole new level. For most college coaches and athletes, academics and family still come first. However, you generally won't be permitted to miss practices, workouts, or games due to routine events. You may also have shortened breaks from school, or potentially even miss them entirely due to trips for your team. When considering college athletics, it's important to weigh these sacrifices carefully, because participation in these team events (while rewarding) is typically not optional after you make your commitment.
Some Additional Benefits and Drawbacks
Benefits
There are many additional benefits to playing a varsity sport in college:
From the beginning of freshman year, you have an instant group of friends, some of whom end up being friends for life. This can be particularly helpful while transitioning from high school to college, which can be a bumpy experience for many students.
Older teammates–who have already navigated many of the challenges you're facing–can also be great sources of inside information about the school, advice about classes, and general life skills.
College athletics definitely encourage a healthier life style. In addition to regular workouts with your team, you'll generally be surrounded by people who are mindful of good eating and sleeping habits.
Sports can impart valuable life lessons, including how to deal with failure, develop a good work ethic, perform under pressure, and work as a team.
Getting to continue playing a sport you've loved for years is an easy benefit to miss, but one that can make your college experience that much more rewarding!
Drawbacks
As with any decision, participating in college athletics does carry a few potential drawbacks:
Your commitment to your team may make you miss school activities such as concerts, guest speakers, and other sporting events. If there is ever a conflict, your sport will come first.
There are only so many hours in each day, so you will have less free time to devote to part-time jobs, other extracurriculars, or simply leisure than many non-athletes.
Frequent travel during your team's season can be disruptive to your academic routine, and long bus and plane trips can make it hard to study effectively or get enough sleep at certain points in the year.
Are College Athletics Worth It?
After four years as a collegiate student-athlete, there is no doubt in my mind that I made the right decision. I did miss out on some little things, feel some extra stress keeping up with class work, and have shortened school breaks along the way, but the benefits certainly outweighed these sacrifices, and my time as an athlete was very rewarding. It's up to you to determine if your sport will be a distraction, or if you can use it to structure your time and develop useful life skills. If you love your sport and want to be one of the lucky few who gets to continue playing in college, it will be worth it!
Final Advice
When choosing a school, ask yourself: "If I am injured Day One and can never play my sport again, will I still be happy here?" At the end of the day, athletics are secondary to academics, and no amount of athletic success can make up for a school environment that's not a good personal fit.
Choose a school whose balance of academics and athletics is right for you! If coaches prioritize athletic success over academics and you don't, your collegiate experience will be very frustrating. Try to find a school with the right priorities for you. Many schools offer great athletic experiences without sacrificing academic opportunities.
At the beginning of every semester, talk to your professors in person. Introduce yourself, give them a copy of your sports schedule, and tell them you are both a serious student and a committed athlete who strives to succeed in both! Once the semester gets underway, stay in touch with those professors and make sure these two priorities don't conflict unnecessarily.
Fall in with the right group of teammates. Team size varies from sport to sport, but on every team some student-athletes are more serious than others. If you surround yourself with the right people, it will help encourage healthy habits– both academically and athletically.
"Get ahead and stay ahead". The best advice is often the simplest. Making time management a priority (and asking for help when you need it) is one of the best ways to ensure a rewarding all-around experience as a student-athlete.

Zach Augustine
Associate Director
Georgetown Learning Centers