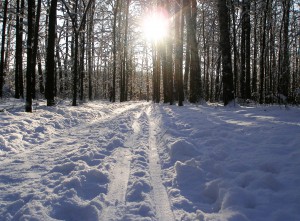 High schoolers in McLean, Great Falls, and Charlottesville are no doubt excited about today's snow day, but that's not the only exciting news arriving on February 13. With the College Board releasing January SAT scores today, many students will finally learn how they did on the test. The SAT and the college admissions timeline are probably the last things on most students' minds as the flakes fly, but the snow day offers a great opportunity to plot out the next steps in this important process.
The response to January's SAT scores will be different for each family. Students who scored well will obviously be happy, but that doesn't necessarily mean they should put the admissions process on autopilot. Others – particularly those who tested for the first time in January – might find that their SAT scores aren't yet where they need to be. And finally, students who haven't yet taken the SAT can use the snow day to lock in testing plans for the spring, summer, and fall.
As you evaluate January's SAT scores on this snowy Thursday, we would like to offer some recommendations based on our work with local families over the past fifteen years. We've broken these down into three different categories:
1. January SAT Scores Were Good. Now What?
2. January SAT Scores Weren't Good Enough. What's Next?
3. SAT Plans Aren't Finalized. What's Worth Thinking About?

First of all, congratulations! Strong SAT scores are a huge relief for students and parents, and they allow more flexibility throughout the rest of the college admissions process. It can be tempting to take it easy after scoring well on the SAT. However, good SAT scores open doors to additional opportunities for the students who pursue them. We recommend considering these points after scoring well on the SAT:
Make a Retake Decision.
Retaking the SAT certainly isn't necessary for students with strong scores, but it is an option, particularly if January's scores put students on the cusp of admissions to more selective schools or qualification for scholarships. Good scores, particularly for juniors, might reclassify "reach" colleges as realistic options with further improvement. If you're not sure which types of schools are good application fits, you can check with a counselor or use online tools like the College Board's BigFuture College Search or Cappex's College Decision Headquarters to evaluate fit based on test scores, GPA, and other factors. Even if a student already has strong SAT scores, retaking the test can be a smart decision if it improves admissions prospects.
Improve Skills Before Retaking
When students choose to retake the SAT after scoring well, they will achieve the best results if they review material and strategies focused on the areas where they struggled most. Focusing on areas of need helps students prepare more efficiently and maximize their scores. This is particularly advantageous because many colleges "Superscore" SAT results, taking the best individual section scores from different test dates. So, if a student's SAT scores are 1870 in January (600 Math, 650 Critical Reading, and 620 Writing) and 1880 in May (660 Math, 580 Critical Reading, and 640 Writing), those schools would count the student's score as a 1950 (660 Math from May, 650 Critical Reading from January, and 640 Writing from May). For more information, the College Board has a list of scoring practices at US schools.
Strengthen Application Credentials.
If students don't need to retake the SAT, they can focus on other areas of their college applications. For some, this may mean taking SAT Subject Tests, preparing for the ACT, or even just fitting in some early review for Advanced Placement exams. These additional tests can paint a more comprehensive picture of a student's academic abilities than SAT scores alone, and SAT Subject Tests and AP exams can also assist with placement once students reach college. If additional testing isn't required, students can get a head start on their college essays, or spend extra time on their schoolwork so they keep their GPAs strong.

If scores in January weren't where they needed to be, the most important lesson is not to panic. Students still have time to brush up on content and strategies so they can boost their SAT scores and achieve their goals. Careful consideration of SAT performance leads to more effective and efficient plans that will yield the best results. Here are few things to think about:
Understand the Scores
It can be difficult to dive in and figure out what went wrong when scores were disappointing, but it's the best way to make timely adjustments. Students should sit down and carefully review their full score reports, which give breakdowns of the different test sections of the SAT. It's much easier for students to improve their SAT scores when they know where and why they struggled.
Prioritize Improvements.
Once students understand their SAT scores, they should formulate a plan so they can improve where it's needed most. If a student's scores were similar on the SAT Math, Critical Reading, and Writing sections, general review of concepts can help them pull up their scores across the board. However, other students might be strong in some sections and weak in others, necessitating focused review rather than a general overview. Some SAT takers struggle to improve by neglecting strategy in favor of content. While content is most important, some students struggle with the SAT's timing, pacing, and scoring strategies. Students can practice moving faster, guessing strategically, and working efficiently so they can maximize their SAT scores across all test sections.
Make a Plan and Follow Through.
As mentioned, students shouldn't be too discouraged by January scores because there's still time to turn things around. After evaluating their scores and determining where they need to improve, students can prepare for their next SAT date. Prep options exist for every student and plan. Group classes work well for students who need more instruction on SAT strategy and general content, while private prep allows for review focused on particular problem areas. Summer SAT prep can be especially effective because it allows students to devote their full attention to improvement before testing again in the fall. As long as students pick a prep option that allows them to focus on the material they need to review, they'll be well equipped to make significant improvements on the next test date.

Families can still make good SAT plans, but time is running out before the process gets more stressful. A snowy day like today, when everything is shut down, is a great chance to gather around the kitchen table and decide when the SAT makes sense. We encourage families to make these considerations when doing initial SAT planning:
Start Planning Today.
We've worked with so many families in Northern Virginia and Charlottesville over the past fifteen years, and more than anything else, we hear that the college admissions process goes by much more quickly than most people expect. Things may not seem urgent right now for juniors, but by the end of the summer, applications, essays, and scholarship opportunities will compete with the SAT for students' time and energy. Planning ahead for the SAT helps reduce stress for students heading into senior year.
Test at the Right Time.
With calendars busier than ever, it may seem impossible to plan the SAT for the perfect time. However, choosing the right SAT date doesn't have to be overly complicated. In terms of subject matter, the SAT includes math material from Algebra II, so students shouldn't test until they've taken at least a semester of that course. Once students have the math skills they need, a test that fits around academic deadlines (like exams and AP tests) and extracurricular obligations is a good option. Check out our in-depth post from January for more information about finding the right SAT date.
Informed Prep Gets the Best Results.
We do advise that students have a baseline set of test scores before they start planning and preparing for the actual SAT. Some students use their PSAT scores, which are reasonable indicators of SAT ability. Others might prefer to take a practice test, which can help identify areas where prep work will boost scores. Many families are also considering the ACT alongside – or instead of – the SAT. Regardless of what each family plans to do, a set of baseline scores helps them make an informed decision that ultimately yields strong results efficiently and cost-effectively.
While today's snow has slowed things to a crawl in Charlottesville and Northern Virginia, families can use this opportunity to evaluate January's SAT scores and make informed plans for the rest of the college admissions process.
We wish you the best of luck with SAT planning this year!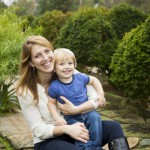 Annie Burnquist
Founder
Georgetown Learning Centers