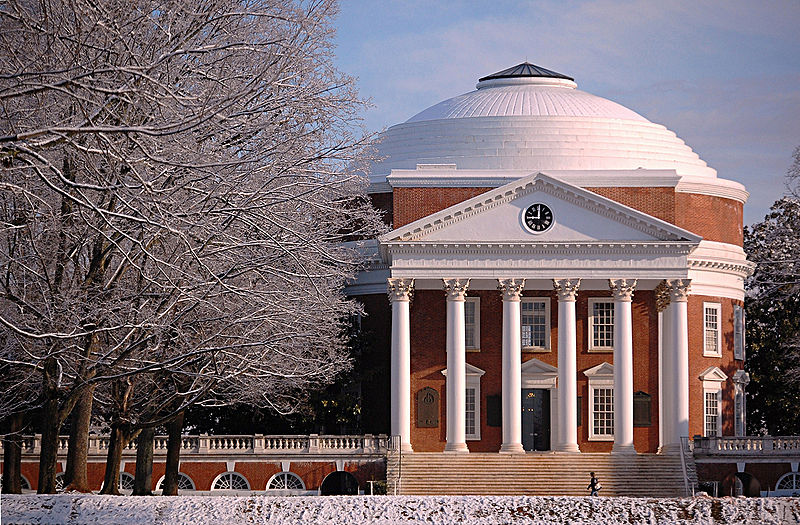 In December, Georgetown Learning Centers hosted its latest College Admissions Seminar featuring Valerie Gregory, Associate Dean of Admissions at the University of Virginia. Dean Gregory graciously presented to approximately 40 parents and students in our McLean office, sharing her wisdom about the college admissions process. During her seminar, she outlined the areas that are most important to a successful college application:
1. Academic Program and Performance
In a college admissions landscape cluttered with information about extracurriculars, test scores, and essays, it's easy to lose sight of what's most important: academic performance. Ideally, a student's academic background should include strong results in rigorous array of courses. Dean Gregory emphasized a few points that students and parents should keep in mind throughout high school:
Trend Upwards. Admissions officers love to see applicants improve their grades and take more difficult courses each year in high school. Performance in junior and senior year courses is most important. Schools notice when students hope to coast by scheduling easy courses as seniors.
Challenge Pays Off. Students can boost their admissions prospects by earning A's and B's in the Advanced Placement, International Baccalaureate, or honors classes offered by their schools. Strong performance in these courses indicates that students can excel in demanding, college-level classes.
Build a Foundation. Many students feel pressured to pick majors in high school, and focus only on coursework that supports those plans. Unfortunately, 80-90% of students eventually switch majors in college. Colleges prefer to admit students who have strong foundations in core subject matter like math, science, English, history, and foreign language(s).
Colleges Know High Schools. Just as students research colleges, colleges research high schools so they can fairly judge each student's application based on the available academic opportunities. Students shouldn't waste time worrying about other applicants across the country. Instead, they need to make the most of the opportunities available to them at their schools, and do as much as they can to distinguish themselves.
Standardized tests like the SAT and ACT are frequent sources of stress and confusion for students and parents during the college admissions process. Dean Gregory cleared up several surprising misconceptions about these tests and their effects on admissions. For example, the SAT's days of superiority are over; all schools now accept the ACT as well as the SAT. She also had some great insights about test timing and score reporting:
Testing in Context. Students should be aware that standardized testing is just one of the many important application components. It is possible to prepare for these tests and improve scores, but no amount of improvement can make up for a weak academic record, boring application essays, or subpar extracurricular involvement. The best applications come from students who have strong credentials across the board, rather than simply excellent SAT scores.
Preparation and Timing. Dean Gregory recommended that students try both the SAT and ACT late sophomore or early junior year. This allows them to determine which test they prefer and spend time preparing to take the test. Most students test once in the spring of junior year and again early in the fall of senior year. For more information about SAT timing during the college admissions timeline, check out our article on Finding the Right SAT Date.
Score Reporting. SAT takers can use Score Choice, which allows them to choose which test dates to release to colleges. Schools accept Score Choice in different ways; some will accept the highest test date only, while others (including UVA) "Superscore" by calculating the highest combined total. Students should send all of their test dates to schools that Superscore. Most schools view the ACT as a composite (i.e. combined) score, and students do not have to release their ACT scores.
Subject Tests. Some schools require or encourage SAT Subject Tests. These are usually used to help schools place admitted students into appropriate freshman courses, but some schools also give applicants a boost if they report strong subject test results. Students should research schools to learn more about how each one treats SAT Subject Tests.
Many students and parents overlook letters of recommendation, but they are a very important part of the college admissions process. The Common Application requires a letter of recommendation from each student's guidance counselor, and many schools also ask for teacher recommendations as well. Dean Gregory shared a few great ways that students can secure great recommendations from teachers and counselors:
Meet Your Counselor. Many students wait until the admissions process is underway before getting to know their counselors. This is a common mistake that prevents counselors from writing detailed personal recommendations that get noticed. Students are encouraged to sit down with their counselors early in high school and check in occasionally each year before the college admissions process picks up.
Pick the Right Teacher(s). Often, students ask for recommendations from teachers who gave them good grades. However, the best recommendations usually come from teachers who have seen a student grow as a learner. Students should think carefully about which classes best demonstrate their academic and personal development, and ask those teachers for recommendations.
Ignore Titles. It can be tempting to ask for a recommendation from someone with an impressive title. Administrators and department heads have important jobs, but they typically don't interact with students as frequently as teachers. As a result, they may not be able to write about students in as much detail as teachers who know them well.
Plan Ahead. Waiting until the last minute is the easiest way to guarantee a weak letter of recommendation. Dean Gregory recommended that students ask teachers for recommendations near the end of junior year, which gives them the summer to compose a thoughtful letter. Students should also be aware that teachers are flooded with requests leading up to admissions deadlines, and they may have to turn down students as a result.
The essay is a great opportunity for students to take control of their college admissions narrative, but the personal writing style can be uncomfortable and difficult. Dean Gregory shared several revealing points about this crucial piece of the admissions puzzle, which can be particularly influential for students whose applications are "on the fence".
Authentic Voice. Admissions essays are a way for colleges to learn about each applicant as a person, and students should strive to express themselves in a comfortable, authentic voice. It can be difficult to resist the urge to "sound smart" and use complicated vocabulary, but the most engaging essays use a conversational and personal tone to connect with admissions officers and portray applicants as unique, interesting individuals.
Show, Don't Tell. College essays often resemble resumes: summaries of achievements and awards with weak narrative impact. Instead of summarizing, students should vividly describe their interests, even if they don't directly relate to academic performance. In fact, many of the most compelling college essays are about unexpected or uncommon subjects. Students are encouraged to take their time when brainstorming so they choose topics that allow for engaging, descriptive writing.
Microscopic Focus. Many students try to write about their entire high school careers. This is a noble goal, but it's nearly impossible to do well in 500 words. Students get the best results when they focus narrowly on specific events or examples that illustrate larger truths about themselves.
Appropriate Topics. Students should write about positive examples that illustrate their personalities and engage readers. Dean Gregory recommended that students steer clear of negative examples and focus on what they've learned from their topics.
Dean Gregory also shared several surprising points about the extracurricular profiles schools prefer. Much like the college essay, extracurriculars allow colleges to view applicants as unique individuals rather than simply GPAs and test scores. Students aren't the only ones concerned about finding the right fit; colleges and universities look for students who will contribute to the student body in and out of the classroom. We found these items particularly interesting:
Diversity is Important. Today's universities understand that passionate individuals are the foundation of diverse student populations. Students with unique personalities and experiences contribute to lively campus life and scholastic discourse. As a result, a school will generally prefer a student who excels at something over one who is well rounded but not distinguished.
Follow Passion, Not the Crowd. Many high schoolers mistakenly pursue certain extracurriculars because they sound impressive, but schools would much rather admit a student who is passionately engaged in an activity than one who is simply a participant. Students should be encouraged to get deeply involved in their favorite activities, rather than spreading themselves thinly across dozens of teams, clubs, and groups.
Keep Extracurriculars in Context. Extracurricular activities are important to college admissions, but students need to keep proper focus on their academic performance. It's better to perform well in difficult courses than to become involved in extracurriculars to the point that they detract from grades. This can be a difficult balancing act, but students and parents alike should understand that school needs to come first.
Some of Dean Gregory's final points encouraged students to take ownership of the college admissions process and advocate for themselves. She noted that many schools, particularly those that are small or highly competitive, consider applicants' interest and engagement as part of the process. In particular, there are a few ways that students can give themselves a boost during this process:
Nothing is Optional. Many schools include optional or supplemental application items. Students should always complete these items and give themselves an easy advantage over those who choose not to do so.
Complete the Entire Process. As mentioned above, some schools prefer applicants who demonstrate interest and engagement throughout the admissions process. Students should take advantage of on-campus visits, alumni interviews, and regional information sessions, which are great ways to express interest and stand out from other applicants.
Waitlist ≠ Rejection. Getting waitlisted is disappointing, but students should know that most schools do admit students from that pool. Instead of giving up, waitlisted students should personally follow-up with the school's admissions officers and reiterate their interest in the school.
We sincerely thank Dean Gregory for presenting at our seminar! We were so lucky that she shared her insights about college admissions with so many of our McLean and Great Falls families. Stay tuned for details about GLC's upcoming seminars in McLean, Great Falls, and Charlottesville in early 2014!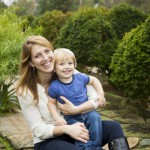 Annie Burnquist
Founder
Georgetown Learning Centers