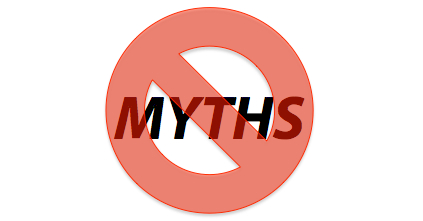 Each year, I speak with hundreds of parents and students interested in learning more about academic tutoring. Most families know that tutoring can be an effective way to boost academic performance, but there are some misconceptions about what it can and can't do. We'd like to share a few of the most common myths so your family has the best possible information about tutoring as an academic resource.
MYTH: Tutoring Is Only for Struggling Students.
REALITY: Academic tutoring is certainly effective for students who are having trouble in school, but it's an equally good resource for students who are doing well because it helps them manage their responsibilities and reduce stress. The regularity of weekly tutoring sessions is also a great way to keep students accountable and focused throughout a long school year, whether they're earning straight A's or struggling a bit.
MYTH: Tutoring Is a Sign of Weakness.
REALITY: Tutoring is one of many academic tools students can use to learn more effectively, and wanting to succeed in school is nothing to be embarrassed about. Tutoring can be a fun and productive way for students to engage outside of the classroom, master important concepts, and build more confidence.
MYTH: Tutoring Encourages Bad Habits.
REALITY: Many parents worry that tutoring will lead to dependence on outside help, but tutoring actually offers students valuable opportunities to improve work habits and develop independent study skills. Each student can receive personalized tips and feedback from a tutor who has succeeded academically and knows what it takes to excel. Students who leave high school with good study habits are well equipped to succeed in college—and beyond—as independent learners and workers.
MYTH: Tutoring Can Cover Up Bad Classroom Habits.
REALITY: Private tutoring can give struggling students a much-needed boost, but an hour or two each week can't make up for a failure to pay attention and invest energy in the classroom. Students can't expect to succeed simply by receiving tutoring; instead, they should realize that tutoring works most effectively as a supplement to the instruction they receive from their teachers.
MYTH: A Tutor's IQ Is the Most Important Consideration.
REALITY: An effective tutor needs to have a good grasp on subject matter, but the smartest person in the world can't help students unless he/she is engaging, relatable, and passionate. Over the years, we've found that personality fit matters just as much as subject expertise in establishing successful tutoring relationships, which is why we look for tutors who know how to teach and have fun doing so.
MYTH: Tutoring Is Only for Homework Help.
REALITY: Tutors can provide valuable homework guidance, but students who focus only on homework miss out on some of tutoring's potential. In particular, tutors can help students stay organized, prepare for tests, and preview upcoming material so they stay ahead of the curve. In years past, GLC students have had great results by dividing up each hour of tutoring to include some review, test preparation, and preview alongside homework help. Each session acts as a "check-in" for the week of schoolwork and helps the student make plans and set goals.
MYTH: Tutoring Isn't Convenient or Efficient.
REALITY: Some students may be hesitant to receive tutoring because they're busy with extracurriculars and social lives, but we've found that an hour or two each week dedicated solely to schoolwork—and free of distractions like TV and texting—is among the most efficient ways a student can tackle a to-do list. That same hour each week can confer enormous benefits by helping the student plan ahead for upcoming tests and projects. However you look at it, tutoring is a great way for a student to stay productive amidst a demanding schedule.
We hope you find our clarifications of these tutoring myths helpful. If you have any questions about how tutoring with GLC can help your family achieve its academic goals, please contact us and we will be happy to discuss.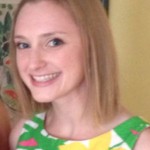 Erin Doyle
Director of McLean
Georgetown Learning Centers
Have you heard other tutoring myths or misconceptions? Share them in the comments below!