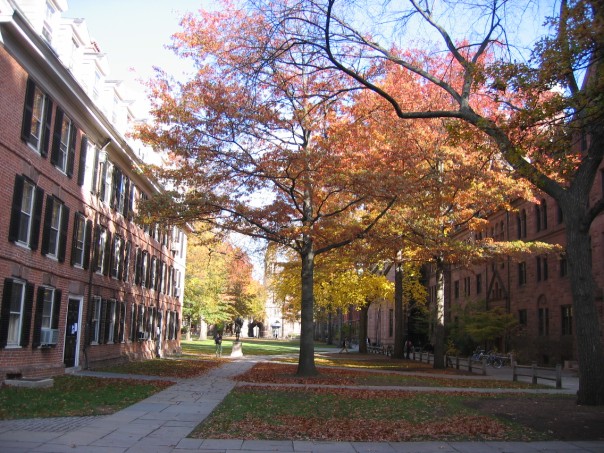 Recently, GLC has been lucky to host College Admissions Seminars in Charlottesville and McLean featuring Valerie Gregory, Associate Dean of Admissions at the University of Virginia. During these seminars, Dean Gregory presented to dozens of parents and students about the college admissions process. For families who were unable to attend these events, we would like to share a recap of the areas she highlighted as most important to successful college applications:
5. Extracurricular Excellences
Dean Gregory stressed the importance of academic performance, which many students and parents lose sight of as they consider other components of the college application such as extracurriculars and test scores. In particular, she emphasized a few points families should consider throughout high school:
Demonstrate Growth. While strong grades throughout high school are ideal, college admissions officers pay special attention to how students grow during their four years. Students who improve their grades and take more difficult courses each year tend to have more competitive applications, with particular weight placed on junior and senior year performance. In particular, seniors need to make sure they are taking challenging courses instead of coasting to the finish line.
Seek Challenges and Excel. Colleges give particularly strong consideration to a student who does well in Advanced Placement, International Baccalaureate, and honors classes because these are good indicators that he/she is ready for college-level classes.
Cover the Important Bases. Contrary to popular belief, most colleges don't care whether students have a major in mind when applying. They know that 80-90% of students eventually switch majors, so instead they look for students who have strong foundational skills in core areas like math, science, English, history, and foreign language(s).
Don't Sweat What You Can't Control. Many students stress themselves out worrying about things they can't control. Families should know that colleges do research on high schools so they can understand each student's application in the context of his/her available academic opportunities. Students can simplify the application process by focusing on themselves and distinguishing themselves by making the most of the opportunities available to them.
Standardized tests aren't as important as academic performance, but SAT and ACT scores still play a major role in the college admissions process. Dean Gregory shared her insights on the roles of the SAT and ACT in this process:
One Piece of the Puzzle. Simply put, even perfect SAT or ACT scores won't make up for subpar grades, weak extracurricular engagement, or dull personal statements. Test scores are just one of many important components, and ideally they help colleges confirm the quality of an applicant by providing additional data.
Plan Ahead and Test Early. Dean Gregory advised families to look into both the SAT and ACT late sophomore or early junior year because it allows them to determine which test is best and spend time preparing. Generally, students test in the spring of junior year and then again early in the fall as seniors, but this does vary. See our guide to finding the right SAT date for more testing timeline information.
Put Your Best Foot Forward. The College Board offers a Score Choice options, which allows students to select which test dates to release to schools. Many schools like UVA "Superscore" these results, calculating the highest combined total across different test dates, while others accept only the highest single test date. For the ACT, schools generally view scores as a composite (i.e. combined) value, and students do not have to release their ACT scores.
Consider Subject Tests for a Boost. Many schools require or encourage students to take SAT Subject Tests. These scores are typically used to help colleges place admitted students into the right freshman classes, but strong subject test scores can also give applicants a boost at some schools. Dean Gregory encouraged students to research the schools they're considering for more information about how they evaluate subject test scores.
Letters of recommendation are another vital part of a strong application. The increasingly popular Common Application includes a letter of recommendation from each applicant's guidance counselor. Many schools also require additional recommendations from teachers. Dean Gregory highlighted several great points about recommendations during our seminars:
Engage with Your Counselor. Procrastination is especially bad when it comes to counselor recommendations. Many students only get to know their counselors when the college admissions process is already underway, which can make it difficult for them to write detailed recommendations. Students should meet with their counselors early and often; Dean Gregory recommended checking in every few months before the admissions process begins for the best results.
Ask the Right Teacher(s). When teacher recommendations are required, many students gravitate toward teachers who gave them good grades. Instead, they should look for teachers who can provide the best commentary on their academic and personal development. While this can mean teachers from classes in which students excelled, it often also includes teachers from classes where students were challenged.
Quality of Relationship, Not Quality of Title. Students are often tempted to ask for recommendations from teachers and faculty with impressive titles. Dean Gregory even said that UVA receives recommendations from celebrities on occasion! While these might sound impressive at first, students generally don't have close relationships with these people, leading to vague, generic recommendations that do little to improve a student's college admissions prospects.
Don't Procrastinate. Waiting until the last minute is the easiest way for a student to receive a weak recommendation—or even be turned down. Dean Gregory encouraged students to ask for recommendations near the end of junior year so teachers have time over the summer to compose thoughtful letters. Students also need to be respectful in the fall, when teachers are inundated with recommendation requests.
The college essay is one of the best ways for a student to take control of his/her application and make a personal connection with the admissions department. However, the personal, reflective writing style required can be challenging for novices and expert writers alike. Dean Gregory shared some very interesting information about this application component that's particularly important for applicants who are "on the fence".
Be Yourself. Colleges give personal statements such consideration because they want to get to know their prospective students. Applicants get the best results when the express themselves genuinely, without succumbing to the urge to sound like a genius who uses overly complicated language. College admissions officers prefer when an essay incorporates an engaging, personal tone to portray the applicant as an interesting person.
Illustration Beats Narration. Many students feel like they need to summarize all of their achievements and experiences in their essays, but this typically backfires. Rather than telling what they've done, students should aim for vivid writing that illustrates their interests, passions, and beliefs. Dean Gregory indicated that some of the best personal statements actually cover uncommon topics that allow for more descriptive writing.
Zoom In. Instead of fitting four years worth of high school experiences into a 500-word essay, students should focus narrowly on individual events or anecdotes that convey larger truths and illustrate important themes. Generally, more specific moments provide better insight into a student's personality.
Stay Positive. Dean Gregory reminded students that college essays are essentially like first impressions or job interviews, so they should pick topics that illustrate their personalities in a positive fashion and focus on what they've learned from past events. Essays that make excuses or complaints tend to be poorly received by most college admissions personnel.
As with the personal statement, extracurriculars help colleges get to know their applicants as interesting individuals instead of just GPA and SAT data points. Schools are just as concerned about the "right fit" as students are, so they look for applicants who will contribute to a lively student body in and out of the classroom.
Different Can Be Good. Modern colleges look for passionate individuals who create diverse student populations, and they believe that students with compelling personalities and life experiences improve campus life and academic discourse. Schools usually prefer a student who excels at an extracurricular—even an unusual one—over one who simply participates in something mainstream.
Passionate Engagement Is #1. Students often chase extracurriculars that sound important, but this can backfire if they're not passionate about them. Dean Gregory encouraged students to pursue their favorite activities instead of spreading themselves too thinly across too many teams, clubs, and groups.
Maintain Academic Focus. While extracurriculars are important, students can't lose sight of academics. When push comes to shove, schools are looking for great students, and nothing—not even outstanding extracurricular engagement—can make up for poor academic performance. Students and parents should make sure extracurriculars don't consume so much time and energy that they detract from classroom results.
Dean Gregory's closing points reminded students that the college admissions process is theirs, and that they should act as their own advocates. She emphasized that many schools—especially small and/or highly competitive ones—consider each applicant's interest and engagement when making admissions decisions. In particular, she shared a few ways students can set themselves apart:
Opt In and Get a Leg Up. Some schools offer optional or supplemental application items, such as essays or portfolio samples. When provided, students should always complete these optional items and gain an automatic advantage over students who ignore them.
Advocate for Your Application. Many schools like to see applicants who demonstrate consistent and respectful engagement throughout the application process. If on-campus visits, alumni interviews, or regional information sessions are offered, students can use those opportunities to engage with the school and stand out from other applicants.
The Waitlist Exists for a Reason. Many students each year are placed on a school's waitlist, which can be disappointing. But students should know that schools have waitlists for a reason: they intend to use them and admit students from that pool. Instead of giving up on a school, applicants who are waitlisted should personally follow up with the admissions department and reiterate their interest.
The entire GLC team wants to extend our sincere thanks to Dean Gregory for so graciously presenting at our seminars! We were very fortunate to hear her insights about the complicated college admissions process. Stay tuned for details about GLC's upcoming seminars in McLean, Great Falls, and Charlottesville in this fall!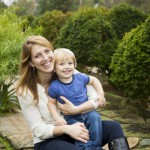 Annie Burnquist
Founder
Georgetown Learning Centers