The GLC Difference
Academic success is a common goal, but it requires uncommon effort. Over the past 16 years, Georgetown Learning Centers has become an educational leader in Virginia because we help families achieve their educational goals. While we help with a wide variety of subjects, our ultimate goal is to inspire students who have the confidence and enthusiasm needed to succeed in all academic settings.
A Local Touch
As a locally-owned business with roots in the Northern Virginia and Charlottesville communities, we understand the unique challenges and demands students face, and we use that knowledge to tailor our tutoring to each individual student. When you work with us, you won't be just another customer. We'll get to know your family's goals and academic needs and work with you to meet them every step of the way. Our clients enjoy this personal approach, recently voting us NOVA's Best Tutoring in 2014!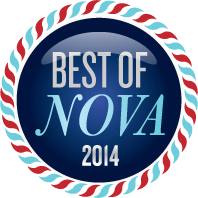 A Team Effort
Educational success requires a team effort, and we do our best to facilitate that process. Students benefit from cooperation between parents, classroom teachers, and our instructors, all of whom can offer unique insights into academic progress. Our community experience gives us intimate knowledge of local curricula, and we stay in frequent contact with parents and teachers so we can help students stay on top of their responsibilities throughout the course of the school year. Academic tutoring from GLC meshes seamlessly with what parents and teachers are doing to promote educational success.
Expertise Where It's Needed
We understand that each student has different needs, which is why we support a diverse portfolio of academic topics ranging from basic reading and arithmetic through AP-level math and science. All of our instructors are graduates of some of America's top schools like Duke, Notre Dame, Georgetown, and the University of Virginia, so they possess the academic expertise needed to teach students tricky material.
Instructors Who Make a Difference
Subject matter expertise is just one part of the equation. Our years of experience have repeatedly demonstrated the importance of teaching skills, which is why we hire personable, energetic instructors who have significant teaching experience. Tutoring is not a hobby or part-time gig for our instructors. Instead, we have a staff of highly successful, motivated tutors who are personally invested in your child's academic success.
Thanks to our unique approach to private tutoring, we've been an educational leader in McLean, Great Falls, and Charlottesville going back to 1998, and we'd love to work with your family.