As we move into spring, let's check in with our GLC tutoring team! From math experts like John, who has an expo marker at the ready to tackle any difficult problem, to scientists like Griffin, who is an environmental science master, academic diversity is just one of the things that makes GLC an exciting place to be!
GLC Alma Maters
This year, GLC's team hails from coast to coast, including Bowdoin College, UCLA, Georgetown, Vanderbilt, and Cornell.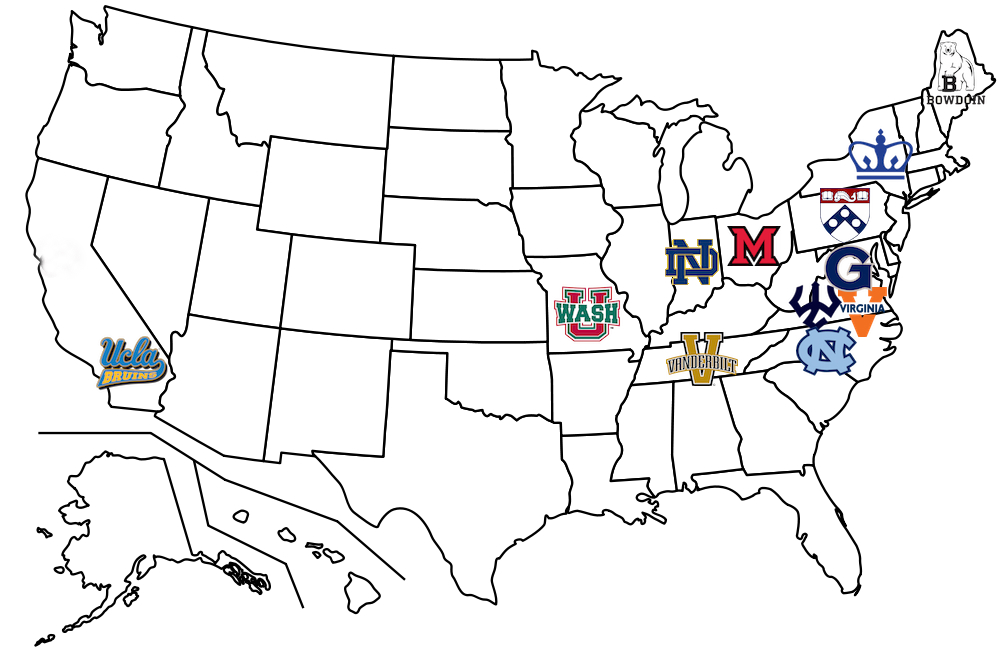 GLC Majors
Not only has GLC's 2016-2017 team come from all over the nation, but our tutors' majors are also reflective of the wide range of knowledge they bring with them! Our instructors have displayed excellence at their respective universities and hope to inspire their students to achieve academic success.
Here's just a sampling of some of our team members' Undergraduate and Graduate majors:

Mathematics: Math, Statistics
Sciences: Biochemistry, Biology, Medicine, Health & Society, Geology, Physics, Pre-Medicine
Humanities and Languages: English, History, Spanish, English Literature, Japanese, Religion
Social Sciences: International Studies, Anthropology, Business, Economics
Behavioral Sciences: Psychobiology, Psychology, Cognitive Science
Education: Masters of Teaching
Outside the Classroom
We know many of our GLC students look forward to going off to college, not just to get away from home, but also because so many alumni have called their college years "the best years of their lives." We think that our GLC instructors would agree! Besides excelling academically, our instructors have been involved in diverse opportunities at their respective universities.
We asked some of our tutors what their most memorable college experiences were outside the classroom. Take a look what they said to find out more about the amazing and unique experiences of our team!
Griffin Johns, Washington and Lee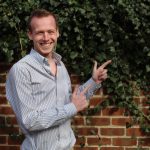 "My junior year of college, I had the opportunity to have dinner with Bill Nye the Science Guy. Gone are the days of subs in science class popping in a VHS of Bill Nye when they had no idea what to do, but Bill Nye is still out there trying to stress the importance of science education and research. While he is most known for his love of astronomy, I got a chance to discuss alternative energy with him – a subject important to both of us. It was fantastic to have a personal conversation with a man that so deeply believes in the importance of knowledge."
Merva Razzak, UCLA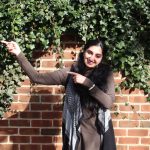 "One of the most impactful experiences I had while in college was being involved in the Pakistani Student Association (PSA) at UCLA and serving as the president during my senior year. PSA is an organization whose aim is to present the rich beauty of Pakistani culture, one often surrounded by misconceptions, to UCLA and the wider Los Angeles community. I had the honor of meeting several influential Pakistani figures, such as Sharmeen Obaid, Pakistan's first Academy Award winner."
Rubi Duran, Bowdoin College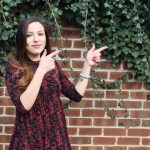 "My senior year I created and lead a one-week Alternative Spring Break trip to my hometown of Tucson, Arizona. Participants studied the immigration debate in the United States, traveling to remote areas of the Arizona-Sonora border and into Nogales, Sonora to witness the consequences of heightened border security measures such as 'prevention through deterrence'. Tucson is at the center of the immigration debate and numerous humanitarian service groups have emerged here in response to the border crisis."
John Andreae, Washington University in St. Louis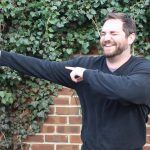 "One of my favorite experiences from college was joining the Gymnastics club. In order to stay active, I went along with some friends to the club and had a great time! We would go to a local gym twice a week and worked with a trainer who taught us new skills or just let us run around and attempt new moves in the gym. My crowning achievement was when I was able to do a round-off double back handspring at the end of my freshman year!"
Laura Owsiany, Georgetown University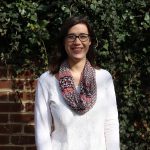 "My best English major experience was probably studying abroad at University College London. Virginia Woolf's house was literally down the street from where I lived. Literary history was everywhere! Charles Dickens, Shakespeare, Freud. I also went to Dublin and saw James Joyce's childhood home, the desk where he wrote Ulysses, and his death mask (weird, but exciting for me)!"
If you find yourself in need of some extra help to get through your spring classes, AP Exams, or the SAT or ACT, contact our directors in McLean, Great Falls, or Charlottesville. The GLC team is ready to help you achieve your academic goals!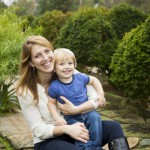 Annie Burnquist
Founder
Georgetown Learning Centers