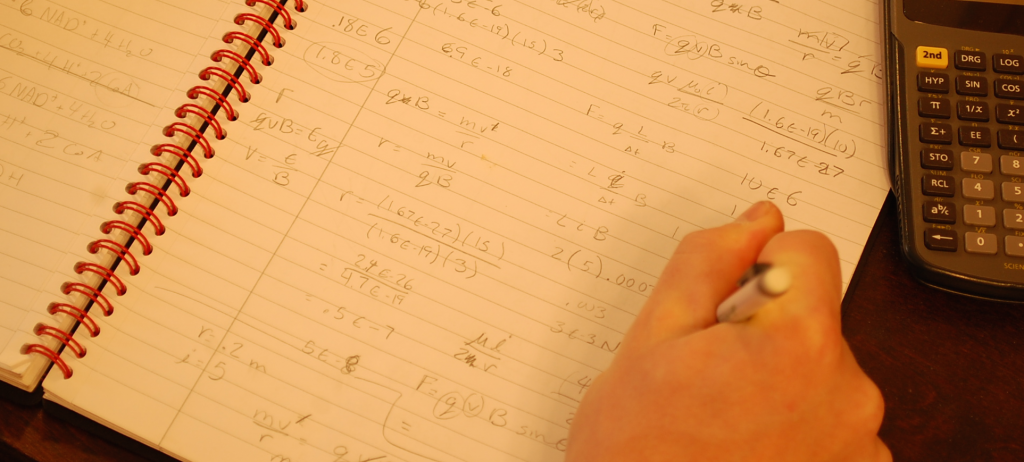 ACT Math
The ACT Math Test assesses a student's abilities in high school math topics, including Number Properties and Operations, Algebra 1, Algebra 2, Geometry, and Trigonometry. All of the questions on the ACT Math Test have 5 multiple choice answers and permit the use of a graphing calculator. Questions stand alone in that students will not see multiple questions about the same given information. Students should note that they will not receive a formula sheet (as they would on many other tests, including the SAT), but will be expected to have math formulas memorized.

As is a common theme with the ACT, students will need to work quickly on the ACT Math Test since they must complete 60 math questions in 60 minutes. However, since each question is worth just one point, no matter the difficulty, students should find the questions they know how to answer and work through as many of those as possible. In general, questions are organized by increasing difficulty, but since questions are not organized by math topic, students should feel free to jump around.
GLC's Tips for the ACT Math Test
DO know how to use your calculator to help you work quickly through problems, but make sure not to lean on it too much.
Many questions are solved more quickly by hand than by plugging into a calculator, so you should be comfortable knowing the best times to use the calculator for assistance.
DO use GLC's test taking strategies.
Try plugging answer choices into the problem for questions with variables or try picking a set of numbers for questions with 2 or more variables.
DO answer every question.
Since you're not penalized for wrong answers, use process of elimination to improve your chances and select an answer for each question, especially if you're running out of time.
DON'T read the directions!
Since each test has the same set of directions, don't spend some of your already limited time reading the directions. Make sure to read and learn the directions on your first practice test, and don't waste time reading them on the actual test.
DON'T get bogged down on any one question.
If you've spent about a minute on a question and you're not close to an answer, it's time to move on to an easier question.
DON'T worry if you haven't taken Trigonometry yet.
Many students won't take trig until their senior year and get nervous that the ACT covers the topic. The truth is that there are relatively few trig questions – maybe 5 or 6 on a test – and about half of these questions test concepts covered in geometry.
At the end of the day, students prepare for the ACT because they want to boost their scores. Since 1998, we've helped over 5,000 students in Northern Virginia and Charlottesville improve their test scores! Click the button below to learn more about our programs, view class schedules, or register for ACT Prep.
ACT Success at GLC!